"Tanya is one of the few people I've encountered on the music circuit that was skilled and knowledgeable enough to assist me because of her background in western and Indian vocal techniques."
Rishi Handa, UK (Find Your Voice Course 2021)

What does the course consist of?
In this course you will find video tutorials consisting of the shlokas (Sanskrit hymns of the Vedas praising the different aspects of the Divine), pronunciation of Sanskrit with Devanagri and English scripts, breakdown of melodic composition of shloka demonstrated by Tanya, information of each shloka's appropriate chakra (energetic centres) and placement within the subtle body. 
You will receive the Shloka Workbook (downloadable PDF), which is your guide to the course with introduction, use of vocal terms, raag structure of each composition, shloka text (in Devanagri and English) summary of meaning, notation, chakra placement in the body. 
PLEASE NOTE: The course is valid for ONE YEAR from the sign up date. Access to the course material other than the downloadable workbook is by user login to the course website only.
Tutorial videos consist of:
Introduction video to the course: what you will need. 
Omkaram Bindu & Mooladhara shloka: The first shloka in praise of the Omkaraya (All Prevading Power) followed by Salutations to Lord Ganesh (Mooladhara chakra)
Swadhistan: Praise of Goddess Saraswati (Swadhistan chakra)
Nabhi: Praise of Lord Vishnu and his consort Goddess Lakshmi (Nabhi chakra)
Void: Praise of the Guru (Void centre)
Karpur Gaurav: Praise of Lord Shiva and his consort Goddess Parvati (Left heart chakra)
Anahata: Praise of the Goddess Jagadamba (centre heart chakra)
Vishuddhi: Praise of Lord Krishna (Vishuddhi chakra)
Agnya: Praise of Lord Jesus Christ (Agnya chakra)
Sahastrara: Praise of Goddess Narayani (Sahastrara chakra)
Full length performance of all the shlokas sung in succession
Final considerations and gratitude
Monthly live Zoom sessions:
Course students will receive access to attend group Zoom sessions to go through course material with Tanya on a monthly bases throughout the year.
Dates for the monthly Zoom session (which will also be recorded and made downloadable from course website) will be announced to students every month via email and Telegram/ Signal ahead of time. These Zoom sessions are not compulsory to attend but are recommended as beneficial for progress.
"You are such a patient teacher, you always give the right input for each student. It can be so difficult on Zoom hearing all the nuances, but you manage amazingly."
Candida Valentino, UK (Singing For Restorative Wellbeing 2023)




What will you have learnt by the end of the course?
To sing all the shlokas as one smooth performance
To pronounce the Sanskrit shlokas
Gain an awareness of the chakras and their placement in the subtle body
Acquire a rich variety of vocal expressions due to learning vocal nuances present in Indian classical music
Discover the emotional, mental and physical benefits of using one's own voice to sing music which can induce a meditative state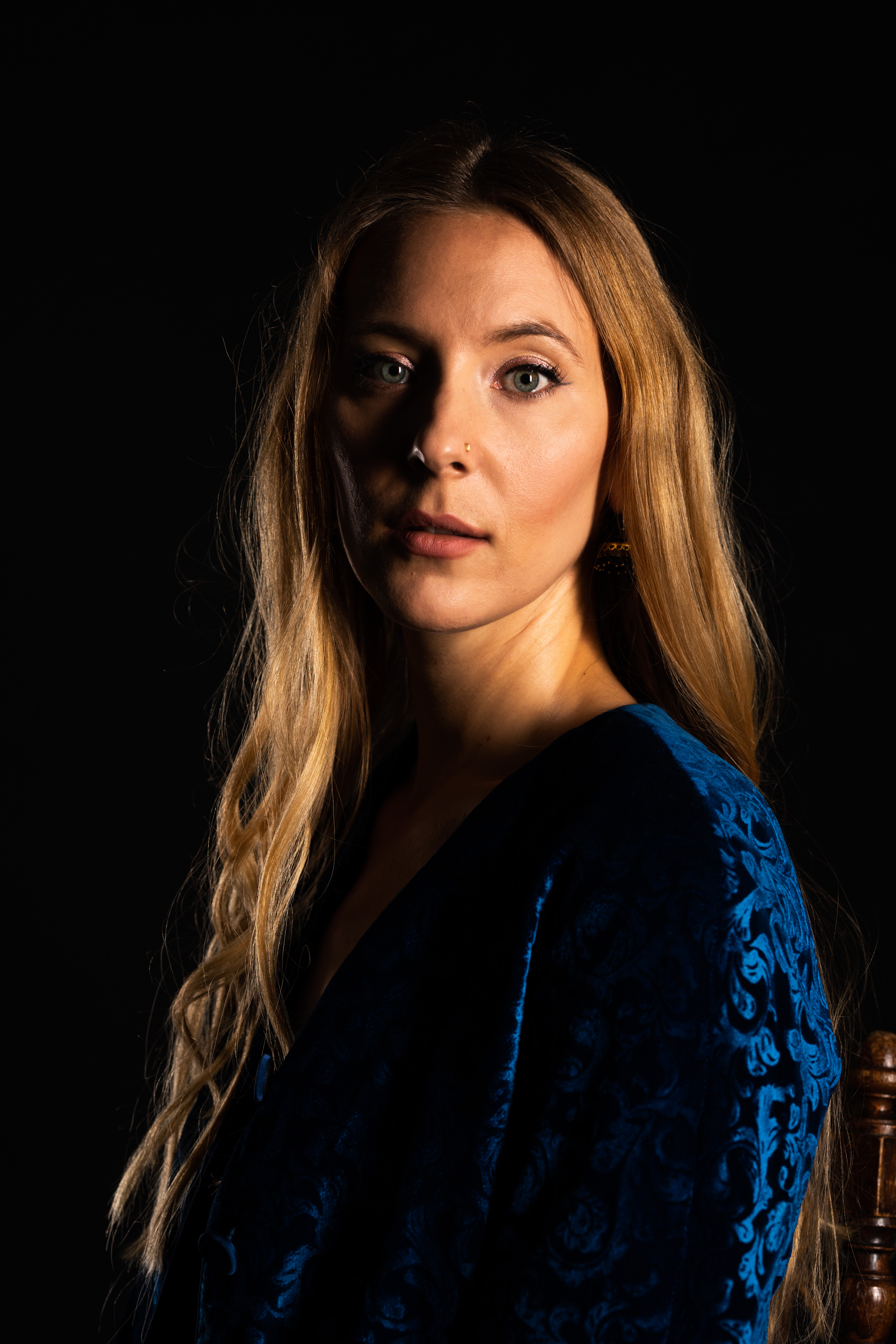 Tanya Wells is a British/ Swiss singer-songwriter and spent several childhood years living in North India where language, diverse music and culture informed the ears and imagination of this talented singer. Her flexible vocal style (attributed to years of having learnt North Indian classical vocal) has given her opportunities to perform with world renown artists such as sitarist Anoushka Shankar (Cannes Film festival 2014), soul singer Joss Stone (Mama Stones 2013), Arabic vocalist Natacha Atlas (Ronnie Scotts 2016) as well as lay down vocals for award winning film composers such as A.R. Rahman and Nitin Sawhney.
With a double Masters with distinction in International Performance Research, Tanya now embraces the praxis of bringing cultures together to tell stories through music with her band Seven Eyes.
"I'm loving everything about Tanya's course. She has wonderfully extensive knowledge and experience and shares this openly with generosity, patience and understanding.
I've sung all my life but with no formal training. Tanya has opened a door for me to hear and experience music in a deeper way than ever before. I'm halfway through the course and already listening to and understanding melody in a new way.
Practicing the palta exercises regularly is having a noticeable effect on my vocal fitness and are adding to my growing understanding of melodic patterns and intervals.
The compositions we're learning are beautiful and it's a huge privilege to be receiving Tanya's gentle instruction and constructive feedback."
Delagh King, UK, vocalist from band Praying For The Rain (Singing For Restorative Wellbeing 2023)